King Of Pleasure EP 01-03 [ENG SUBS] [UNCEN] 2002
---
Description:
No friends, daily beatings by bullies and even his parents have given up on Ryouichi. However, his life changes one day when a new girl transfers into his class. Chihiro is an old young girlhood friend, and she remembers Ryouichi. She is unaware that he has suffered brain damage from an injury he suffered while they were playing as young girlren. Riddled with guilt, she offers to do anything for him. Taking advantage of the situation, Ryouichi demands sex from her. Her conscience does not allow Chihiro to back out, and she agrees. Ryouichi quickly learns that he is infallible in bed, that he has a secret weapon. After years of abuse at the hands of his classmates, he only has one purpose. Revenge. He sets out on a carnal, perverse journey to turn all the women that disdained him into his personal sex slaves. Japanese: けらく[快楽]の王
---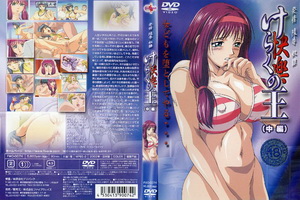 Video: MKV 640x480
Duration: 85min
Language: Japanese
UnCensored
ENG SUBS
Language: Japanese
MKV - 640x480 - 85min - 897mb - EP 01-03
Japanese: けらく[快楽]の王
Type: OVA
Episodes: 3
Status: Finished Airing
Aired: Jul 18, 2002 to Dec 18, 2002
Producers: NuTech Digital
Source: Visual novel
Genres: Hentai
Duration: 29 min. per ep.
---
Show all news with parameter
Language:
Japanese
Subtitles:
English
Release:
2002
---
Update 24-12-2017 - New link
Tags: King ENG slaves